What do Trains Have to Do with ADHD and NVLD?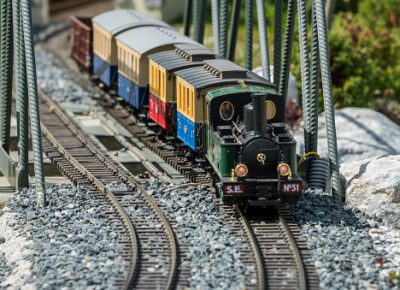 Have you ever set aside time to prepare for a task you know you had a deadline to complete? Such as cleaning your house, doing your taxes, or any other task, but you struggle to get started? If you're able to start the task, does it ever feel impossible to stay focused long enough to follow the task through to completion?
Sometimes while working on the chore your brain may lead you to many other tasks the need completing as well, which can be extremely overwhelming! Think back to a time where you were able to complete a task successfully. Did you have a schedule keeping you on track? Did you reward yourself with a special treat after the task was completed? Was there anyone home with you while you were working on that task? For many adults with ADD/ADHD and learning difficulties, following a task through to completion can seem almost impossible. If any of this resonates with you, this video will be extremely helpful to you. My "train-tracking" method will be discussed, also known as 'Body Doubling." Both of these strategies can be very effective.
These aren't just tools for adults, many children can be of use to this as well! If you have children, how is the homework process? Does it take a long time for your child to complete one assignment? Does your child do very well with one on one tutoring, but struggles to find the where withal to focus when they are by themselves. Sometimes people with ADD/ADHD and learning difficulties need a body double to help them get started. It may be as easy as having another person sit with you while you are working. The person sitting with you does not need to be interacting with you to be of service. Sometimes the energy of just having someone there makes all the difference!
Subscribe to My YouTube Channel
---
Linda Karanzalis, MS
Linda Karanzalis, MS, is a former special education classroom teacher with over 25 years of experience in the areas of learning disabilities, ADHD, social-emotional learning, social skills training, and behavior management