Interactive Metronome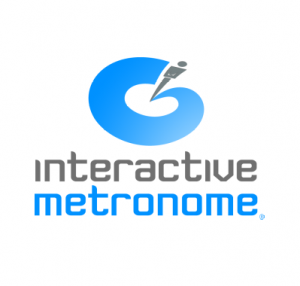 Interactive Metronome® (IM) is an evidence-based training tool that measures & improves Neurotiming, or the synchronization of neural impulses within key brain networks for cognitive, communicative, sensory & motor performance. Backed by prominent leaders in the medical industry, IM has gained national attention as a breakthrough intervention to help clients increase attention & concentration, motor control & coordination, language processing and control of impulsivity. Over the years, clinical research and therapeutic practice has shown that IM is also beneficial for the rehabilitation of adults following stroke, brain injury, a diagnosis of Parkinson's Disease, or other neurological disorders.
Peer Reviewed Studies
Studies confirm the importance of timing & rhythm for human performance. According to IM research, improving Neurotiming may result in better function in attention, processing speed, working memory, executive functions, self-regulation, expressive and receptive language, reading comprehension (rate & fluency), mathematics, motor coordination, athletic performance, and upper extremity function,
Our Students
Children with ADHD, LD, and ASD have successfully used IM-Home to improve their academic, physical, and interpersonal skills. Using IM-Home, kids are often better able to do the following:
Sit calmly and concentrate on tasks like homework and reading
Improve overall academic performance
Use memory recall skills
Improve grades
Increased reading comprehension
Think before acting
Follow multi-step directions
Communicate more effectively, both verbally and in writing
Feel and express greater self-confidence
Interact more frequently and appropriately with peers and family members
Participate productively in enrichment activities like sports, music lessons, dance, martial arts, and gymnastics
Our IM Program
The IM-Home delivery brings the benefits of IM into the comfort of your own home. You complete your personalized program on your own time, in your own home, with the guidance and supervision of a certified specialist.