Why We're Different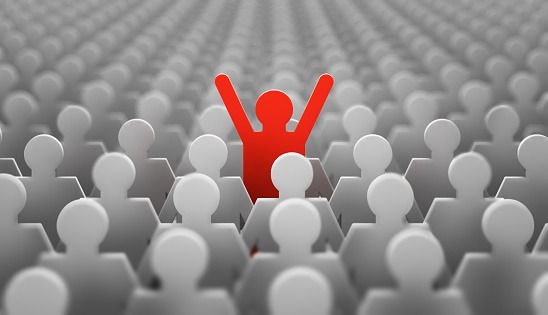 It's Personal to Us
As someone who has struggled with NVLD and attention problems herself and as a former special education teacher, Linda understands what you're going through. The expensive tutoring. The frustrations of every child, parent, and adult. The feelings of shame, hopelessness, and defeat. She knows them all too well.
Linda Karanzalis has the expertise and credentials to help you. We at ADDVantages don't view our students as labels. We meet them where they are with acceptance and compassion, helping them to achieve and succeed.
Work Directly with Linda Karanzalis
Personalized Programming: Before and After Assessments
Linda will assess your or your child's cognitive processing skills using objective reliable tools. She will design a personalized program based on individual needs and interventions to measure progress. Our assessment is not a diagnostic, nor is it equivalent to neuroeducational psychological testing. That said, it's standardized (norm- and criterion-referenced). It's independent, objective, and not affiliated with any of the programs we offer.
Life-Changing Program
If you or your child improved anywhere from 20% to 90%, wouldn't it be wonderful? Our goal is to make the biggest gains in the shortest period of time. To get these results, our programs are approximately 30 to 50 minutes a day in three to 10 months. Improvements are often life-changing and sometimes even dramatic! Altering the way one feels as a direct result of strides, accomplishments, and achievements is transforming.
Cost-Effective, Online-Monitored Delivery Method
Online accessible software provides students with the daily practice required to make progress. Computer time varies from 12 to 40 hours a month, based on individualized needs. We don't charge session fees for this time. We pay for the software and license fees so you don't have to. It allows us to give you the remote support you need.
We Are Not a Franchise
Unlike franchises, we don't have fancy offices with high expenses located visibly on prime highways, thus passing off these expenses to you in higher service fees. Frequent in-office sessions needed to make significant progress can be expensive and out of reach for many. We are proud to offer reasonably priced quality services to get the help you need.
Home-Based and In-Office Learning
We understand the needs of busy families. Parents have jobs to go to and other children to attend to. It's all demanding enough without having to pack the kids in the car to work with someone else's schedule and fit it into your lifestyle. Home-based learning eliminates the expense of frequent in-office appointments. Most locals come from up to two hours away to work directly with Linda because she has limited in-office availability on a first-come-first-served basis directly from a waiting list. In-office students also do a portion of their programs online.
Honesty and Results
While we strive to help all students meet their potential, we realize we cannot help everyone. We won't take your money if we don't think we can help you. Each person is unique and responds differently. We only accept those who struggle in the areas we can help. We offer an educational program, not a medical one. Our program is not a substitute for medication, though we have been able to reduce or eliminate it under the direct supervision of a licensed medical doctor. Results vary per person depending on time spent working on programs, individualized needs, and other variables. If you or your child doesn't make at least two-year gains in any individual processing areas, we will provide you with another online monitored program at no cost to you. That said, this is the exception, not the norm. In fact, 90% of our students improve years ahead in cognitive processing areas based on assessments.