Our Approach
Standard Approaches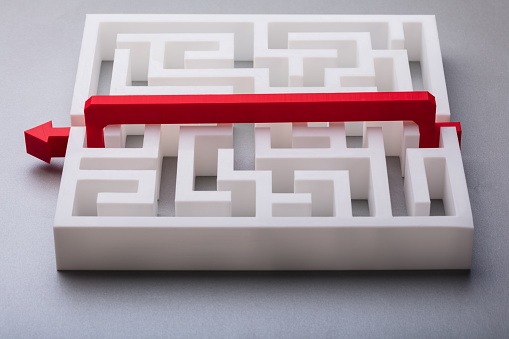 When you look for help, you'll notice that it's usually the same cookie-cutter method no matter where you go. It's mostly about identifying the problem — you already know about it, so that's why you're looking for help in the first place! Instead of offering ways to solve the problem, all you can do is manage it, go around it, and just plain old cope with it. Would you rather drive on a road full of filled potholes or a smoothly paved one? The answer is quite obvious!
The cycle usually goes something like this: testing, continual tutoring, study skills, extra help in school, counseling or therapy, and if you're really brave, home schooling. But for all of your efforts, time, and money, you see little to no long-term improvement enabling your child to become an independent learner. All the while, your child's self-esteem plummets.
Our Approach Is Based on Scientific Research
We follow a scientific approach. The brain can rewire and change itself, according to countless studies. Cognitive training has been done for years for those who have suffered stroke and traumatic brain injuries. If it can help them, it surely can help those with learning and attention challenges. After all, these difficulties are not nearly as serious.
We pick the best programs with the strongest credible research. Our goal is to making learning an automatic process without having to work 100% harder than others. Learning should be easy and fast just like typing, driving, texting, or knitting with little to no effort or conscious thought.
Does It Really Work?
Anyone who has average intelligence and is not meeting their potential can make improvements. It's a process that must be followed consistently to achieve results. It's not always easy, and no, we are not always as effective as we would like to be. To make significant life changes, it requires commitment from parents and children. The software use is frequent, intensive, and fun. Attempting to do this on your own without professional intervention rarely works in the long run. With everyone working together, success can be achieved!
Some students may need Skype or Zoom sessions along with the online software. Linda Karanzalis tailors the program to individual needs.
Why Do We Do It?
We do it because it changes lives! We do it because our founder struggled with learning as a child and is determined to help others succeed and not suffer like she did! We do it because our students achieve! We continue to receive phone calls, emails, and cards up to many years after working with students to thank us for the impact it made on their lives.