The Confusion of Non-Verbal Learning Disorders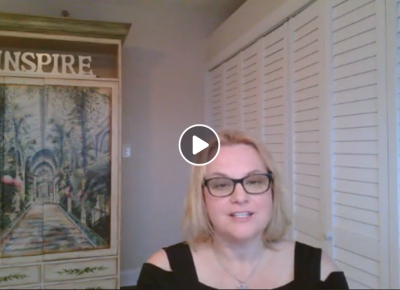 This is a topic I'm very passionate about. Not only am I a learning specialist, but I also have NVLD. So, it's no surprise my life's mission is to help others to not go through years of struggling and pain like I did. Back when I was in school virtually nothing was known about NVLD, however we are now just starting to identify it. To make matters more confusing the name in itself indicates a person is non-verbal!
Scroll down to Watch My Video!
What are Non-Verbal Learning Disorders (NVLD)?
It's a neurological difficulty in processing non-verbal communication also known as 'dyssemia.' Children and adults with NVLD are typically affected in all or some of the following areas: motor skills (coordination), visual-spatial (discrimination of differences of objects, visualization of images, determining one's location of body in space), academics (particularly math), social-emotional learning (reading facial expressions, body language, literal interpretation of language), and executive functions. Despite the challenges, those with NVLD have average to above-average intelligence. It's not a cookie-cutter diagnosis as its effect varies per person. What typically isn't discussed is those with NVLD are dyssemic, meaning
they are unable to make the connection between their behavior and its impact on others. They know they are doing something wrong but they don't know the specifics of what causes people to move away from them. As a result, they repeatedly make the same mistakes time and again. Can you imagine the pain and isolation?
What is the Cause of Non-Verbal Learning Disorders (NVLD)?
The neural connections between the left and right hemisphere are not being made which impair the interpretation of non-verbal language. Research has proven those with non-verbal learning disorders have smaller brain spleniums than those with ADHD, other learning disabilities and high functioning autism. Even though there can be an overlap of symptoms, the causes are different according to this research.
Watch My NVLD Video to Learn More . . .
More importantly there is help and hope with the proper intervention!
Click to Call me at 856-745-2141 to Learn How I CAN help you or your child experience success!
---
Linda Karanzalis, MS
Linda Karanzalis, MS, is a former special education classroom teacher with over 25 years of experience in the areas of learning disabilities, ADHD, social-emotional learning, social skills training, and behavior management