Tag Archives:
Medication
---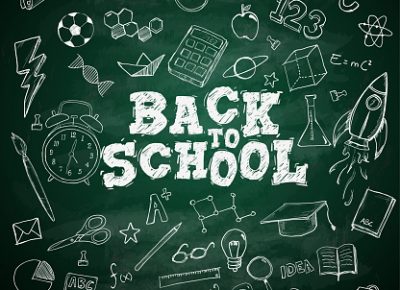 When it's back to school time for students with attention, learning, and social difficulties there are many adjustments to be made. Getting back into the groove after the end of summer means making some changes for all involved. As you know, change is hard for those with attention, learning, and social difficulties. Keep in mind it usually takes a month to get back into the swing of things. Be on lookout for some of these following challenges that may pertain to your child and be prepared a with a backup plan!
Top Five Back to School Difficulties
Lonely at Lunchtime
If your child struggles to make and keep friends talk to the teacher to ask the more compassionate students to help by having lunch with your child. This is not only good for your child but teaches others the importance of inclusion for all.
Medication
When your child is on medication you need to know if it's effective throughout the school day. Ask your doctor for a rating scale checklist to give to your child's teacher. Have the teacher(s) complete the scale every day for a week in each subject area, noting the time of day. If you see areas that need to be addressed make an appointment with your doctor to share this information for better medication management.
Getting Out of Bed
Many kids whose brains are wired differently have a really hard time getting up in the morning. Try one of the alarm clocks I recommend to get your child up and moving. Place a bottle of water and medication on night table. Set the alarm to go off an hour ahead of time to take meds. If your child isn't on medication have her drink something with caffeine instead.
Getting Ready
The key to having a good day is to start off the morning on the right foot! Create a written or picture schedule to be followed in the morning. Practice on the weekend getting ready and time your child how long it takes to do each task. Get brightly colored index cards with name of task and how long it takes to do each one. Laminate and place next to where she would do the task. Adhere with velcro or tape. Have her set a timer while doing each task. Buy several cheap timers to keep in each area and Velcro them to the wall.
Water Intake
Many kids don't drink enough water throughout the day. Put a couple of water bottles in your child's backpack for the day. Staying hydrated is imperative, it's not an option! Dehydrations cause focus, mood, short attention span, and tiredness.
Linda Karanzalis, MS
Linda Karanzalis, MS, is a former special education classroom teacher with over 25 years of experience in the areas of learning disabilities, ADHD, social-emotional learning, social skills training, and behavior management