Writing Struggles
Executive Functioning and Brain Training for Writing Struggles and Dysgraphia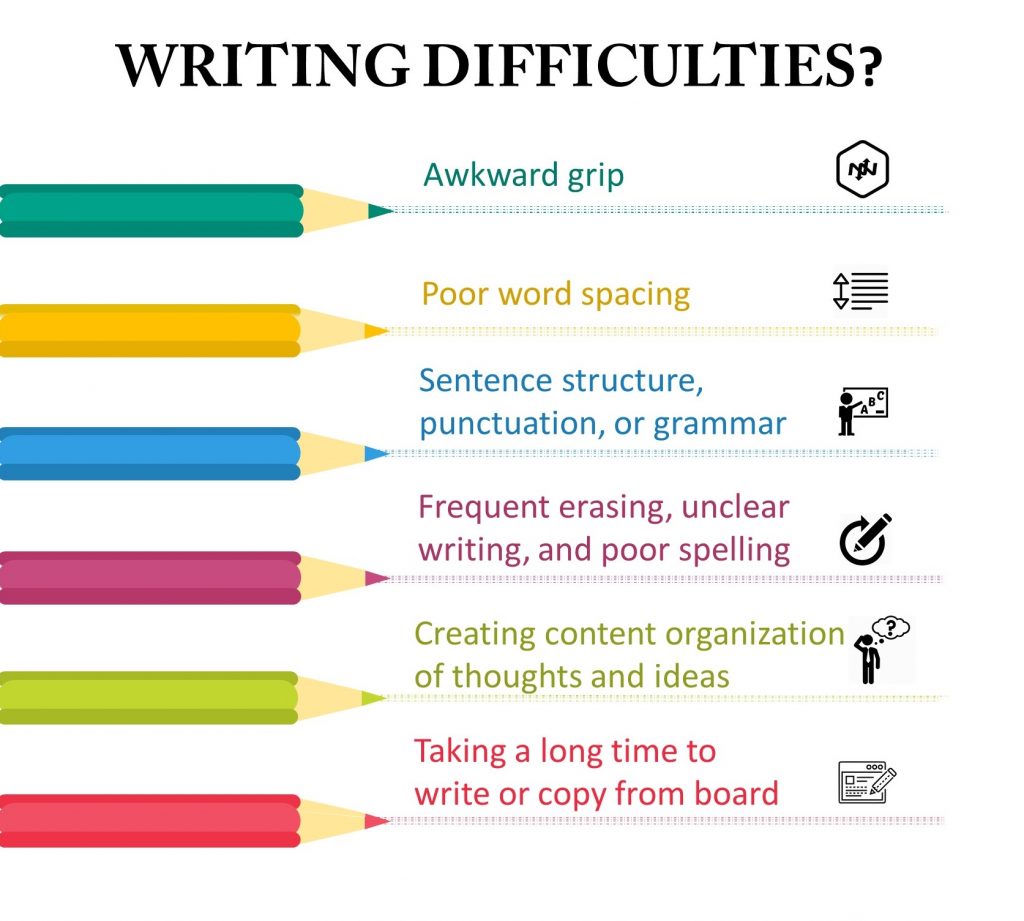 Do you or your child struggle with writing? Awkward grip, poor word spacing, sentence structure, punctuation, or grammar? Frequent erasing, unclear writing, and poor spelling? Difficulties with creating content, organization of thoughts and ideas? Writing and copying takes a longtime? These are just some of the signs of those who struggle with writing or with dysgraphia. Fine motor or expression of thoughts are the areas of difficulty, some have both. All struggling writers do not have dysgraphia. We have helped many struggling writers and those with dysgraphia who have benefited from our programs.
Did You Know?
Handwriting is still important in this day and age. According to a recent survey of K–5 teachers, writing on paper happens during a major part of the elementary school day. Whether it's completing worksheets, journaling, or taking notes and written exams, handwriting plays a significant role in today's classrooms. In fact, handwritten work increases as students progress through each passing school year. Writers make better readers and increases comprehension and critical thinking. In fact, writing fluently is much like driving. We go through the motions automatically without much thinking. Both rely on efficient cognitive processing skills. Many teachers are uninformed about writing difficulties and mistakenly think students need to practice more. Now imagine you can't get what is in your head to transfer to you hand on paper, and you have a teacher who thinks practicing is the answer! It's a slow, laborious, frustrating process impacting motivation and self-esteem.
We Are Here to Help
Intervene now to get your child on the right path. Continual practice is not the answer. Strong cognitive processing skills are the foundational skills of all learning including writing. Take ADDvantage of our free assessment today for success tomorrow.