Home Schoolers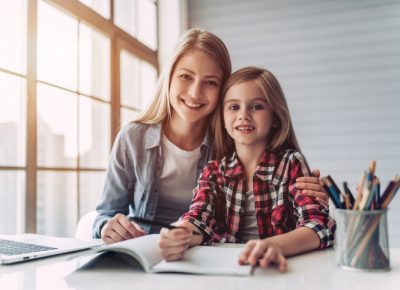 Are you a new home-schooler? Eager and apprehensive but not sure where to start? Maybe you're a seasoned home-schooler, but you know your child needs something more. Home schooling isn't easy, but it does give you the freedom to make the best choices for those with ADHD and learning disabilities and on the autistic spectrum.
Parents are looking to create stress-free nurturing environments to better meet the individualized needs of their children. In fact, so many are turning to home schooling, and the options available can be overwhelming. Our programs work very well with home-schooling families.
At ADDvantages Learning Center, not only we guide you to make the right choices, but we also provide remote supervision. We identify and address the mandatory underlying cognitive skills required to achieve skills such as attention, visual processing, auditory processing, memory, processing speed, and more. As a home-schooler, you have the unique opportunity to choose current scientific research-based learning programs for easier and faster learning. Together we create a customized personalized program for your child.
Try our free assessment to see how we can help your child to thrive — not just survive!