Help for Kids with Math Struggles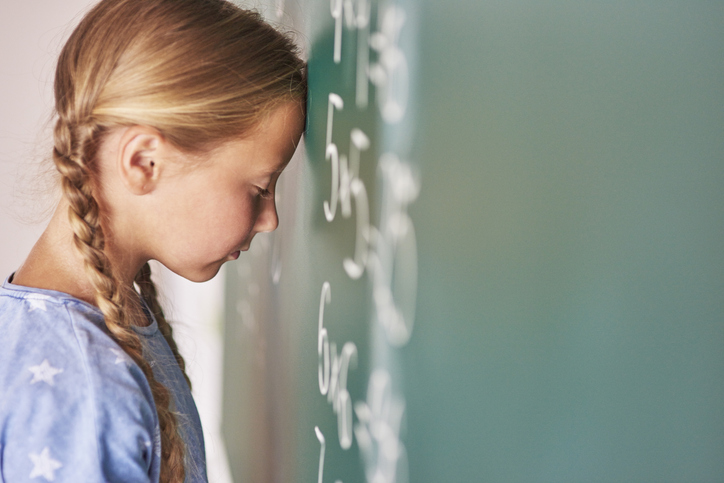 ADDvantages Learning Center is a South Jersey based tutoring center that provides assistance for children and parents struggling with learning disabilities, including help for kids with math struggles. At ADDvantages, we believe that students have a right to learn, to meet their full potential, and to feel good about themselves. We help to improve your child's cognitive abilities, not just for a marking period, but for a lifetime.
We understand how frustrating it can be for both a child and a parent to be spending hours at the kitchen table, struggling endlessly just because the child seems to be "bad at math". To compound the problem, schools are teaching math differently than they did years ago, and parents unfamiliar with these methods struggle with helping. Often, parents revert to the ways that they learned, causing the child still more confusion. The math struggles continue through life, often preventing kids from graduating college.
Approximately 20% of students suffer from dyscalculia, or difficulty in understanding arithmetic. Math difficulties vary with different children and adults, but the problem is always frustrating…whether it's comprehending math symbols, memorizing and organizing numbers, telling time, reasoning or calculations.
Fortunately, there is hope for you and your child. ADDvantages has helped many kids with dyscalculia, through strengthening visual processing and cognitive skills. Our methods help to "train the brain" to better process math functions, and provide real, long-lasting help for kids with math struggles.
You should know that it is important to address this problem as soon as possible. The sooner a child starts to develop the weak underlying processing skills, the easier it will become for them.
Get started today here with our free Brain Basics Quiz, and take a moment to schedule an absolutely free consultation with our Learning Specialist, Linda Karanzalis, MS. ADDvantages is committed to helping your child towards a brighter future.