Fast ForWord Requirements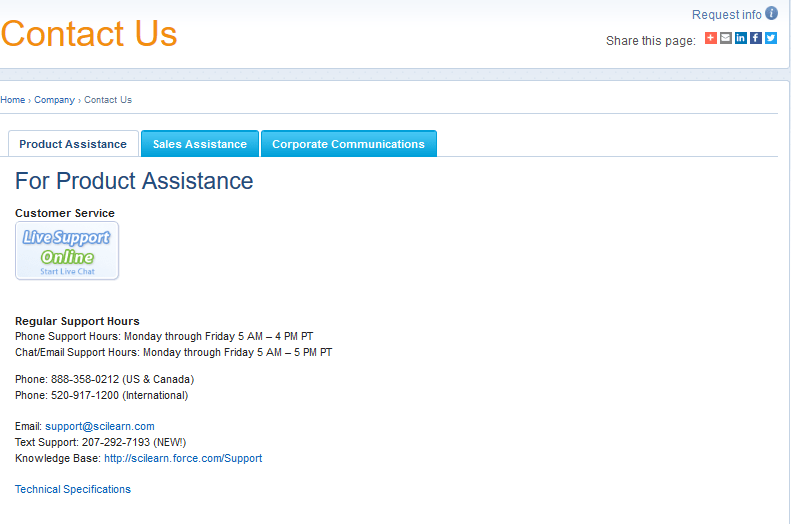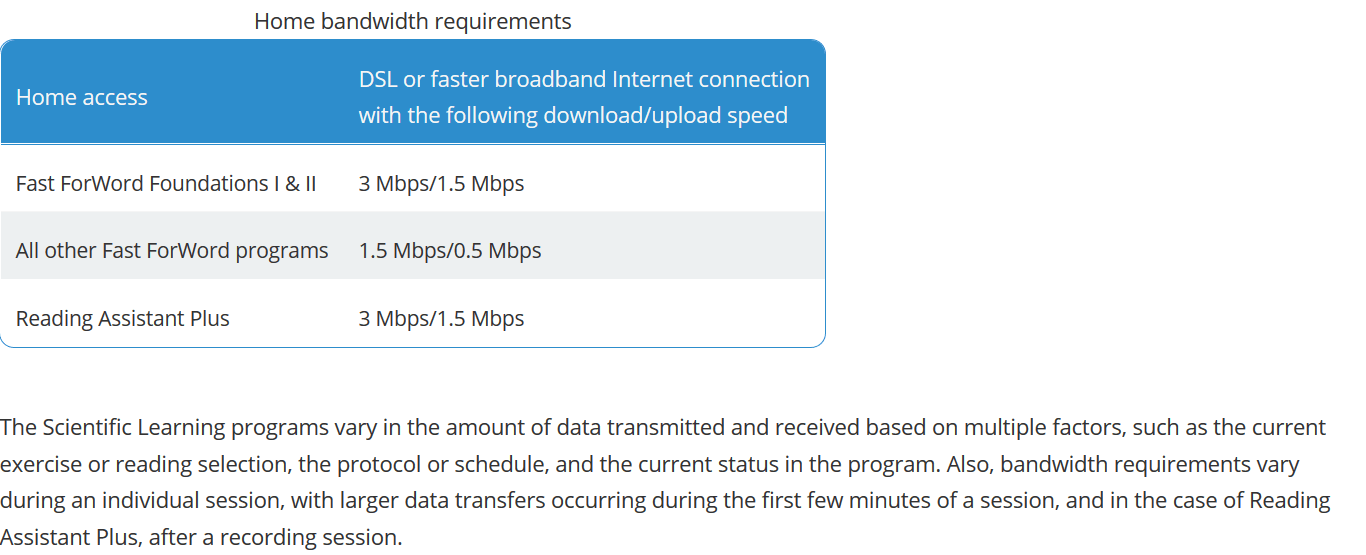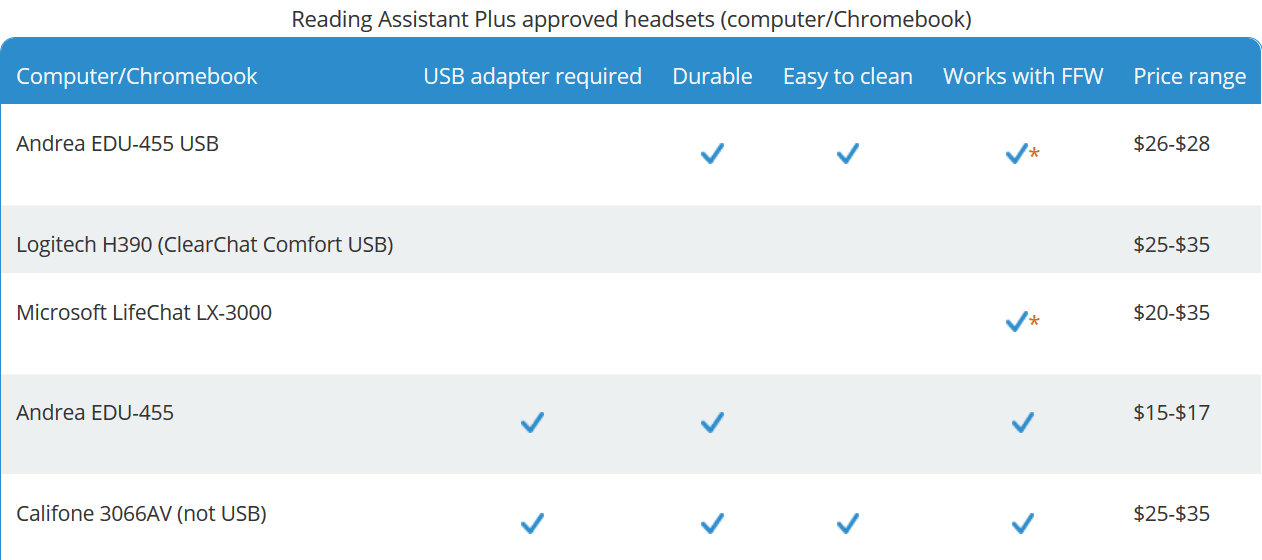 To use an approved dual plug headset on iPad, combine with any dual-to-single plug adapter. You can purchase the C-100 adapter from Andrea Communications, or search online for one. "3.5mm 4-pin to 2×3-pin headset splitter adapter"
To use a single plug headset on a computer/Chromebook, combine with a single-to-dual plug adapter and a USB audio adapter. You can purchase the C-200 adapter from Andrea Communications, or search online for one.
Troubleshooting browser display issues
Try following these tips to troubleshoot any browser display issues. If you have any questions or concerns, or if you need further assistance, contact Scientific Learning Customer Support.
Open Clear your browser's cache
If you're experiencing display issues or are having general problems using the software in your browser, you may want to try clearing your browser's cache. If you are not familiar with this task, see the documentation for your browser.
If you encounter any user interface or display issues while using Internet Explorer, make sure that Compatibility View has been disabled within that browser.
Open Safari on iPad
The Foundations series and Reading Assistant Plus programs are compatible with the Safari web browser on iPad. The other programs require the Scientific Learning program apps, available on the App Store.
When using the programs in Safari on iPad, use the Safari browser only. Other browser apps (such as Firefox and Chrome) are not compatible with our software.
Note: Reading Assistant Plus is not compatible with Safari browser on a desktop or laptop computer.