College Students
Take a Different Path to Success . . . .
It's obvious that people are different from each other. Not everyone likes the same music, clothing, or appreciates the same art. Not everyone is good at sports. Not everyone learns the same way!
Why Do Our Students Succeed in College?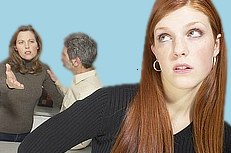 If you or your child is struggling in college to move forward, despite accommodations, ADDvantages can help. Our college students succeed because we take a different path to learning. Our experienced trainers don't just provide support in areas like study skills, time management, and re-instruction at a slower pace. They train students' to "learn how to learn," enabling them to become independent learners.
Each student receives individualized one-on-one assistance to develop the skills required for college success. We work with students who have average to superior intelligence, but just can't seem to live up to their potential in college. At ADDvantages Learning Center we provide a once in a life-time opportunity to develop their capacity to learn, discover strengths and abilities, and grow into their full potential. Our path puts you or your child on the road to success, helping them to become more confident and independent. After all, isn't this the goal of parenting, to raise self-reliant adults? Give your child that chance.
Take the Next Step, Onto a Different Path
Students of ADDVantages Learning Center are prepared to achieve. They develop the required underlying processing skills and abilities to succeed in college, graduate school, and the workforce in the real world. And you or your child can join them!
Contact us Today for Success Tomorrow.
There is hope with ADDvantages' programs.
Learn about our Assessment and how this first step can help you, your child or loved one experience success.
Get Started and Book your Learning Consultation-Assessment Today.