ADDvantages Learning Center has a Unique Approach

"We don't just tutor – we train the brain."
Have you tried using tutors, only to fall back once the tutor is gone?
Does your child have to work too hard or too long to make or keep good grades in school?
Do you believe your child has high potential—but can't seem to unlock it?
Is your child receiving special services from public school but still isn't progressing?
We Demystify the Confusion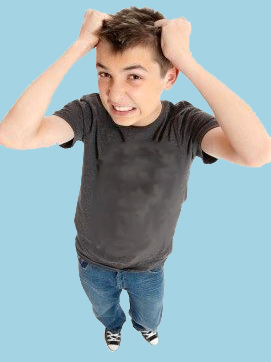 Learning, attention, and social challenges can be complicated to understand. These learning challenged children and adults have average to above intelligence but are not performing to their potential. It's confusing because these challenges can be "invisible" as these adults/children look and often act like the rest of the population. Most if not all are "able" to be highly successful, excelling in some areas while disabled in others.
For example, you or your child may know all the capitols of the United States, but can't do homework, or tie shoes! Throw in the mix the inconsistency. One day he knows his multiplication facts and the next day he doesn't. In spite of the obvious intelligence and general ability, tasks can not be accomplished very easily. So,unfortunately as a result of the inconsistency, parents and teachers may see the learning disabled student as lazy or unmotivated.
Long-Term Results to End the Pain

There is no need for your child to continually struggle and feel the pain affecting his self-esteem. There is no need for him to experience depression or anxiety from the inability to keep up with his peers and enjoy learning. We, at ADDvantages Learning Center in Cherry Hill NJ address the root causes of learning, attention, and social difficulties (not just the symptoms) and train using skills for efficient independent learning. With the more traditional tutoring and hard work approach, any gains made will only be temporary. Not so at ADDvantages.
Life Changing

If you or your child improved anywhere from 30 – 90%, wouldn't it be wonderful? The gains made from our programs can be life changing, and sometimes dramatic! Altering the way you or your child feels about himself as a direct result of strides, accomplishments, and achievements is transforming. Happier days are ahead, Liking school, enjoying learning, getting along better with others is all possible with increased focus and attention!
Unlike School, Franchises and Tutors, ADDvantages Addresses the Causes, Not Just the Symptoms

Schools Provide Instruction, Tutors Re-Teach. Will Providing "more of the same" Help You or Your Child?
These methods are unsuccessful for those continually struggling, who may or may not receive special services or extra help at school. But despite traditional approaches (multi-sensory methods, and compensatory strategies), many students never reach grade level performance and remain dependent on tutors and re-instruction.
Independent learning is a SKILL, NOT a BEHAVIOR

The only way out of dependent learning is by training the weak brain skills. Independent learners have fully developed processing skills enabling them to reach potential and learn with ease! Independent learners are not dependent on:
IEP's and 504 Plans
Accommodations, Modifications, and Compensatory Strategies
Tutors and Special Education Teachers
Brain Training is the Solution

We Don't Just Tutor ~ We Train the Brain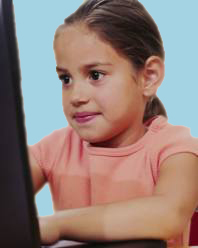 The brain weighs less than three pounds and is the command center for virtually all of our body's abilities and functions, including the process of learning. To learn with ease, one must have fully developed cognitive processing skills. When they are not intact, learning is not enjoyable. It becomes a frustrating experience. Cognitive processing skills are part of the brain's "executive functioning" system in the following broad areas: memory, attention, processing speed, auditory processing, visual processing, sensory integration, organization and time management.
When the wiring is faulty or misfires, optimal learning cannot take place. We help find those detours and reroute the wiring for optimal learning by working with research based brain training methods for successful performance in reading, writing, spelling, math, and social/behavioral skills.
Take the first step now and Contact Us today to get the help you need for your struggling student to be a success.
There is hope with ADDvantages' programs.
Learn about our Assessment and how this first step can help you, your child or loved one experience success.
Get Started and Book your Learning Consultation-Assessment Today.