Help for Struggling and/or Learning Disabled Students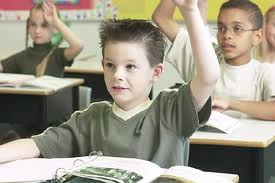 Regardless of labels, we help ALL students with chronic and persistent learning difficulties to become independent learners. The root cause for most of these students is weak cognitive processing skills. Traditional methods have failed these students; the students themselves have not failed.
Our programs are not just for a select few. Struggling students can learn easier and faster with our brain training programs. We have made a difference in the lives of hundreds students and families. And we can help you too!
We Help Students Who:
Take hours to complete homework
Become emotionally upset over school work
Have trouble staying on task
Do written work slowly
Seem to lack motivation
Get easily distracted
Are frustrated with learning
Argues with you over school work
Forgets assignments and books
Works longer and harder with little improvement
Rushes through work and makes careless mistakes
Is disorganized
Avoids work that is hard and requires effort
Problems in reading, writing, spelling, math
Difficulty with organizing and expressing thoughts when writing
Trouble in social situations, making and keeping friends
Impatient, blurts out thoughts
Has trouble waiting for things
Difficulty taking notes
Reverses letters or words
Doesn't retain taught concepts
Needs repetition to learn
Reports homework is finished, contrary to the facts
Doesn't like school
Receives poor grades
We Help Parents Who Are:
Tired of arguing over homework
Feeling helpless as to help your child
Sitting next to your child to "get work done"
Tired of poor results with tutoring
Thinking of different ways to get help get homework done
Afraid to try medication
Feeling guilty about the pain your child endures on a daily basis
Exhausted- arguing with your child's school to listen to you and
do something to help your child
Constantly e-mailing and calling teachers and peers for assignments
Hurting while watching your child try so hard while he says
he is dumb or stupid
Checking your child's work and demanding he fix it
Find yourself "wishing" your child to do better, after all he is smart!
Spending money on helping your child but for all your money
and time see no lasting results
Thinking if only there were" two of you" you would have the time
to not only help your child but give much needed
attention to your other children
Worried about your child's future
Embarrassed by things your child does or says in front of others
Tire of saying, no, stop, or wait
Drilling the material the night before a test-your child knows
the material and then fails the test
Needs a tutor just to get through school, cannot learn independently
Afraid to stop re-teaching your child every night for fear of failing
Tried everything, feel there is no way out or a light at
the end of the rainbow
Getting your child ready for school and out the door on time is a struggle
Dangling rewards and consequences to get your child to apply himself
Angry with your child for providing help while he seems not to
care or appreciate all of your efforts
Searching for papers and gathering supplies the night before because
your child "forgot" the assignment
Nagging your child to get out of bed in the morning
Feeling you would "do anything" to help your child succeed
You No Longer Need to Endure Learning Struggles
When there is a Solution.
Schedule a Consultation Now,
Success is Just One Step Away!
Linda Karanzalis, M.S.
Learning Specialist
There is hope with ADDvantages' programs.
Learn about our Assessment and how this first step can help you, your child or loved one experience success.
Get Started and Book your Learning Consultation-Assessment Today.
Pathways to Independent Learning, Focus, and Social Success™
Nathan's confidence level has improved. He reads more easily and gets less frustrated when doing homework. I strongly recommend ADDvantages! I have also seen improvement in his working memory. He has gotten higher grades on tests no and if more confident in school. Joshua Rosenthal, Voorhees, NJ