ADDvantages Homeschooling Program
for Children with ADHD/ADD
Problems Solved for Homeschooling Parents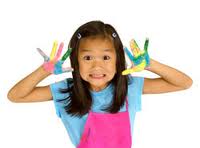 More and more parents are choosing homeschooling for children with ADHD/ADD and learning challenges. Many have taken this route out of frustration and desperation over watching their child become unhappier with each passing school year. Homeschooling can be a great option for some of these parents. Most likely you'll need some professional help along the way with children coping with these difficulties.
Regardless of the strategies and techniques you use, your child will continue to struggle and master academic achievement when the underlying cognitive processing skills are weak. Once these skills are remediated your child will benefit from your instruction and homeschooling. The good news is your child can flourish at home!
Problems are Now Solved with ADDvantages!
Problem: Your child gets frustrated and "shuts down."
Solved: Your child is learning easier and faster.
Problem: Your child needs repetition to learn.
Solved: Your child remembers taught lessons.
Problem: Your child refuses to cooperate
Solved: Your child is motivated and eager to learn.
Problem: Your child is easily distracted.
Solved: Your child is better able to focus on the task at hand.
ADDvantages for Homeschoolers
With ADDvatanges Learning Center's Homeschooling program, we provide your child with an opportunity to learn how to learn. As a homeschooler you have the time and flexibility to make a significant impact on your child's ability to learn and ADDvantages can help!.
There is hope with ADDvantages' programs.
Learn about our Assessment and how this first step can help you, your child or loved one experience success.
Get Started and Book your Learning Consultation-Assessment Today.