Auditory Processing Difficulties
Auditory processing is the brain's ability to recognize and interpret sounds. Sounds are simply energy waves that travel in the ear and are "processed" or "de-scrambled" by the brain into meaningful information. Those with auditory processing difficulties are unable to discern the minute differences of sounds in words, despite hearing the sounds loud and clear.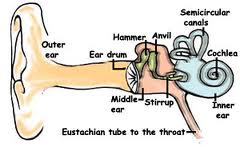 Auditory processing disorders are often referred to as APD, or CAPD (central auditory processing disorder). This disorder that does not affect hearing but affects the processing of incoming information, leading to difficulties in speech, language, reading, spelling, and communication.
of Auditory Processing Deficits
Trouble following directions.
Trouble paying attention.
Struggles to remember what was heard orally.
Problems following directions, especially those with multi-steps.
Poor listening skills
Takes more time to process information
Low academic performance
Behavioral Problems
Confuse similar sounding words
Difficulty with reading, comprehension, spelling, and vocabulary
There is hope with ADDvantages' programs.
Learn about our Assessment and how this first step can help you, your child or loved one experience success.
Get Started and Book your Learning Consultation-Assessment Today.
We were referred to ADDvantages after learning of Sarah's auditory processing issues. After completing the remediation program we have seen much improvement in her word attack skills (decoding) and as a result, her reading has improved. She no longer struggles when trying to sound out words. Other areas of significant improvement include her ability to memorize, her concentration and staying focused. She seems much more confident and is now trying new activities. We are looking forward to starting school in the fall as we know school will be much easier for her. We are very thankful for the programs at ADDvantages.
Sara McGouph, Marlton,NJ