ADDvantage Learning Center's Programs:
We Produce Successful Independent Learners
beginning at the age of 6 and Up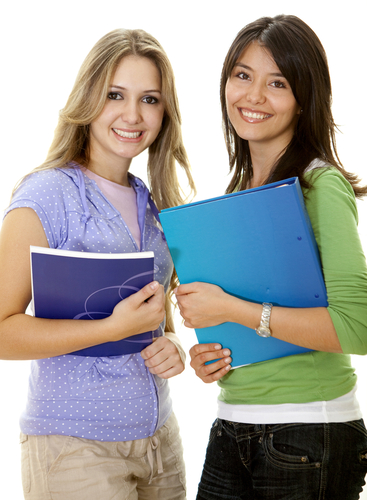 We first assess and identify current levels of cognitive processing. Next we create a customized one-on-one cognitive skills training program, crafted to help you or your child learn smarter and faster. The training targets specific skills that comprise each of the following broad cognitive processing areas, Auditory Processing, Visual Processing, Memory, Attention, Logic/Reasoning, and Speed. Each area has its own set of mental skills training exercises.
Each exercise has a set criteria to be met before moving up to higher levels of difficulty, focus, and intensity. Students begin at their own individual 'set point' and progress with the guidance from their personal trainer. Students rapidly begin to build their processing skills as they go though different stages of the program to ultimately become an independent learner.
ADDvantage's Programs Meet ALL the Individual Needs of Students
The adaptability and flexibility of our programs allows us to help all students. We don't just offer a 'cookie cutter' approach, but rather a tailored structured approach to meet individual needs. Our training allows for success and can be applied to:
Students who are behind grade level and need to catch up to their peers

Students who continually need extra support, resources, or a tutor to 'get through school'

Social skills improvements to get along with others

Children and adults with learning disabilities

Better SAT sores

Behavioral Improvements

Improved reading, writing, spelling, math and other academic areas

Transition into a successful school year

Traumatic brain injury (TBI) sufferers to regain mental functions

Athletes to gain a competitive edge

Promotions on the job and Career Paths

Senior citizens to maintain and prevent mental age decline.

Many more, visit our Who We Help Menu for a complete list.
Why would you continue to invest more time, money, and emotion in methods with little to no improvement to becoming a self sufficient independent learner? Take ADDvantage of our expertise in learning with brain training. We are a great value when compared to continual tutoring and re-teaching, when they don't work or stand up to long term independent learning success. We have helped hundreds of students and have changed the quality of their lives not just for today, this marking period or season, but for a lifetime (more information go to our results section)
Take the first step now.
ADDvantages has the answers and help you are looking for. Learn how brain training is a powerful and proven method that can change your life. Schedule an appointment for a face to face learning consultation. Aren't you or your loved one worth it?
Getting Started . . .
We Assess your child's current performance level of cognitive processing skills.
We Evaluate our extensive menu of Brain Tools™ to see…
Which ones in which combination, and intensity would work best in optimizing the brain's information highway.
In this way, a program is individually crafted to help your child learn smarter and faster.
We Design a customized program specifically addressing you child's weak areas…
And propose a remedial cognitive processing approach.
Then we re-assess the identified cognitive processing weaknesses at the beginning of your child's intervention to compare the level of improvement.
Results . . . . A happier, motivated, less-frustrated, confident, achieving student!
There is hope with ADDvantages' programs.
Learn about our Assessment and how this first step can help you, your child or loved one experience success.
Get Started and Book your Learning Consultation-Assessment Today.