Social Kidz
by ADDvantages Learning Center: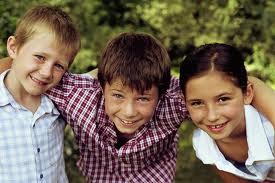 ADDvantages Learning Center is proud to provide Social Kidz; present and future-oriented focus programs. Social Kidz focuses on a positive approach to dealing with every day issues. Children who face learning and/or emotional challenges often begin not to like themselves, feel like failures, and as a result become frustrated and unhappy. Others may be stressed coping with expectations. Regardless, Social Kidz is a process that builds the foundation and structure for your child's future success.
Kids Helping Kids

Research shows that grouping children with similar needs is a positive result-oriented approach. Social Kidz is about kids helping kids. The program is based on developmentally-appropriate support groups that teach children the skills to make constructive choices to help them deal with their issues. Since children are social and peer driven individuals whose growth and development take place in groups, it seems logical that they would be comfortable meeting and discussing issues with peers. Within a group setting,Social Kidz supports social relationships that children share with each other. Furthermore, in a group setting they can learn the skills they need to make better choices and strengthen their positive attitude. This does not occur in an individualized setting and that is what makes Social Kidz unique.
Social Kidz Support Groups
Children live in a social world. Social Kidz support groups represent their world in which they can practice new behaviors that are more adaptive and constructive to their everyday lives. Anxiety is reduced when children learn they are not alone with their concerns. They feel a sense of belonging and support which can replace feelings of loneliness, isolation and helplessness.Social Kidz is preventative because it stresses the life-management skills they need to deal with problems before those problems become a crisis. No matter how much a child is impacted by academic, social or family issues they are able to learn to be responsible for their own happiness and how to reach their full potential.
Be Creative and Express Feelings

Social Kidz is about kids helping kids. It is a unique program that allows children to be creative while encouraging them to express their feelings. The children have the opportunity to meet others their own age that have experienced similar situations. Kidz Coaching is suitable for any child, whether they feel like a failure, are unhappy with themselves or others, or are highly advanced, but perhaps stressed or frustrated.
Responsible for Their Own Happiness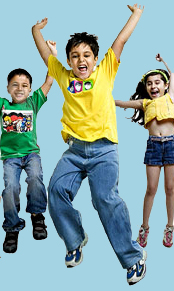 Social Kidz teaches children the skills to make choices, strengthen their positive attitude and lay the foundation for them to be happy in life now and into their adult years. We have had so many children go through our programs. In fact, many former "students" report to us how they continue to use the skills they learned at Social Kidz in their everyday lives. No matter how much a child is impacted by academic, social, or family issues they are able to learn how to be responsible for their own happiness and how to reach their full potential.
There is hope with ADDvantages' programs.
Go to our Register page to sign up for specific Social Kidz groups.
And see the drop down menu under this Social Kidz menu tab for a detailed
description of all the Social Kidz programs and groups available.
And Check our Schedule page for dates or call 856-396-9135 for more details.
Learn about our Assessment and how this first step can help you, your child or loved one experience success.
Get Started and Book your Learning Consultation-Assessment Today.