Message from the Founder of ADDvantages Learning Center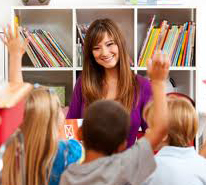 Linda Karanzalis, M.S.

I started ADDvantages Learning center in 1997 to fill a need I feel very strongly about as a person and teacher. Knowing firsthand what it is like to grow up in a family with ADHD (ADD) and learning disabilities, I was inspired to make a difference. If it was up to me, not one family would ever again endure the pain of watching a child continually struggle and try so hard to learn. As a classroom teacher I became increasingly frustrated as my students never seemed to catch up to their peers, and with each passing school year the gap became wider.
What troubled me most was the realization there were no solutions to remediate or correct the causes of learning difficulties. Clearly re-teaching academics and strategies to compensate for weaknesses were only "band-aid" approaches. I felt traditional special education had failed my students. The students themselves had not failed. I saw that as a result of feeling frustrated, misunderstood and defeated many of these children continued to struggle with social, emotional, and behavioral problems.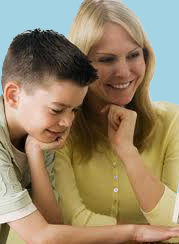 I am proud to say we have helped hundreds of children and adults at ADDvantages Learning Center. We are cutting edge and innovative. Our distinction is that we work on weak processing skills so as to enable our students to learn. We don't just tutor; we train the brain to process incoming information for easier and faster independent learning. We realize that adults and childrend continue to struggle even with tutoring, so we have provided a better way.
Our students leave with the necessary skills to achieve, the motivation to succeed, a much improved attitude towards school, and the self-confidence to move forward. Most important, they leave with the ability to learn with ease and experience success!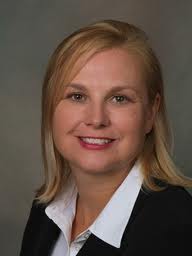 Linda Karanzalis – Founder – Background

Linda is a current NJ Certified K-12 special education and former classroom teacher with over 19 years of experience in the field of learning disabilities. She is a pioneer in the fields of social skills training, cognitive training, and ADHD (ADD) coaching, as one of the first individuals trained by the American Coaching Association. Linda has the distinction of being the first nationally certified PACE and Master the Code provider in the nation.
She is also the first certified Interactive Metronome provider and founding member of CHADD in South Jersey. CHADD is a national non-profit organization dedicated to educating parents and adults about AD/HD and related disorders through a multi-modal approach. Linda's expertise in brain based education has allowed her to provide workshops to graduate students, teachers, and parents.
She is a regular guest on the radio station 92.1 F.M. as the ADHD (ADD) and learning disabilities expert as well as the author of the monthly column "Ask the ADDvisor" for South Jersey Mom magazine. Recently Linda joined ADDitude's Magazine as an "Ask the Expert" on the blog page. ADDitude is a the only national print magazine dedicated to children, parents, and adults with ADHD. Linda provides community outreach programs at Lourdes Wellness Center in Collingswood, NJ and social skills training at the Center for Family Guidance's Marlton location, under the direction of Dr. Jim Varrell, a recognized "top doc" in NJ.


Get Started and Book your Learning Consultation-Assessment Today.